An Investment in Smart Knowledge pays the Best Interest
15-Hours
LIVE
LIVE
LIVE
Interactive
Stop Dependency, Take charge to Analyse and Interpret your Data in your own ways
First session is
FREE
FREE
FREE
Satisfy first and then Pay
Return on your Time Investment
Here is what you will get in this training
As these are the Live classes, you would be able to clear your doubts in real-time as you do in the physical classroom training.
All the sessions entirely based on real-work challenges to make you aware how to tackle the problems by learnings
This is a certification course, and once you complete it, you will receive a soft copy of your course completion certificate.
Practice on Live-Projects
We will provide you the opportunity to work on live projects during the training to make you more familiarise with the real-work challenges
As these are virtual classes so, you can attend from anywhere in the world. You just have to use credentials from any device to attend the class.
If you would miss any class or want to revise any particular concept then recordings of each class will be available in your account for 6 months.
WHY should you Learn Advanced Excel?
The average salary of a Data Analyst in India is 6 Lakh per annum (by glassdoor).
81% of businesses use Excel for their day-to-day activities according to Forrester Research.
82% of all Jobs require Excel skills.
Having Excel knowledge can increase earning potential by 12%.
Excel is used for storing, organizing, automating, analyzing, visualizing & interpreting the data.
Excel is also used for complex calculations & to automate regular activities.
As its upgrading from time to time enable the vast flexibility to analyze data.
The vast majority of the companies use Excel every second, almost for everything.
It can be used from a shop, school, colleges to big giant companies.
Excel sheets are today's pen & paper.
If you are a graduate, career-oriented, jobseeker, professional, or an entrepreneur, who wants to analyze the Data then,
This LIVE Advanced Excel Training is for you…
Content
for Advanced Excel training
Introduction and Basic Overview of Excel
Linking of workbook and worksheets with each other
Cell Referencing (Absolute, Relative & Mixed)
Finding and replacing the data (Across the Workbook)
Quick Access Toolbar
Shortcut Keys & Other Features
Paste Special Options (All, Formulas, Values, Formats, Validation, Column widths, Formulas and number formats, Values, and number formats, Add, Subtract, Multiply, Divide, Transpose, how to copy and paste the data as pictures, etc.)
Introduction and Basic Overview of Formulas & Functions
Excel Formulas & Functions (CONCATENATE, UPPER, LOWER, PROPER, MODE, TODAY, NOW, IF, OR, AND, Nested IF)
What are Comments and how to use
How and where to use "&" to join data in different cells
Excel Formulas & Functions (TRIM, COUNT, COUNTA, COUNTBLANK, COUNTIF, COUNTIFS, SUMIF, SUMIFS, SUMPRODUCT)
Basic to Advanced Conditional Formatting and its Use in different scenarios (Color the data based on different conditions)
Highlight Top or Bottom percent / ranked values
Color cells based on their values
Color above or below average cell values
Color unique or duplicate values
Color data based on date conditions (Like: Today, Yesterday, Last 7 days, etc.)
What is Filter and Sorting
How to apply Advanced Filter & Sort in Excel
Displaying Unique Records by using an Advanced Filter
Fetch records from one sheet to another without copying
Sort data in different scenarios

Sort multiple columns together
Sort columns Left to Right or Top to Bottom
Create custom list for sorting or filtering

Excel Formulas & Functions (FIND, SEARCH, RIGHT, LEFT, LEN, MID)
Working on Hyperlinks

Open Websites
Linking with different sheets
Draft an email automatically
How to extract and collate data from 100+ excel files
Excel Formulas & Functions (ROW, COLUMN, VLOOKUP, HLOOKUP, MATCH, INDEX, OFFSET, IFERROR)
What is Name Manager and how to integrate with other functions
Introduction and basics of Data Validation

Use of Data Validation in different scenarios
How to use Formulas in Data Validation

Detailed overview of Pivot Tables
Importance of slicers in Pivot Tables
How to create a dynamic range for Pivot Tables
How to use calculated fields in Pivot Tables
Grouping in Pivot Tables
Other options available in Pivot Tables
Excel Formulas & Functions (INDIRECT, SUBTOTAL, ISNUMBER, ISTEXT, LARGE, SMALL)
Introduction of Excel Charts
Uses of Charts in different Scenarios (Bar Charts, Column Charts, Chart Options, Combo Charts, Pareto Chart, Waterfall chart, Scatter Plot Chart)
How to link charts with Control buttons (Combo Box, Check Box, Spin Box, Option Box) without using VBA
Protecting worksheet and workbook (7 Different Techniques to protect data in Excel)
Excel Formulas & Functions (DATE, DAY, MONTH, YEAR, TEXT, EOMONTH, NETWORKDAYS)
How to Group and Ungroup Big Data
How to Import Data from different Sources

Import data from Excel Files
Import data from PDF Files
Import data from SQL Server / Access Database
Import data from Websites

How to use What-If Analysis Techniques

Scenario Manager
Goal Seek
Data Table

How to use GO TO special options
How to Group and Ungroup Big Data
How to Import Data from different Sources

Import data from Excel Files
Import data from PDF Files
Import data from SQL Server / Access Database
Import data from Websites

How to use What-If Analysis Techniques

Scenario Manager
Goal Seek
Data Table

How to use GO TO special options
Projects Delivered in 2 days
Microsoft Excel certified specialist

with 11+ years of experience
Worked with well-known brands such as

TCS, Aon, and Care Health Insurance.

At the age of 20, founded my

first love, EXCEL

, and have since gained a vast knowledge of EXCEL, VBA, and POWER BI.
In

2019,

founded

MDATA FINNOVATICS,

a company that has served

many

clients from

40+

countries with Excel, VBA, and Power BI projects and training.
Quite enthusiastic about using

logic to address data-related

difficulties in many of clients' projects.
Developed the ability to

apply sound logic

to any real-work problem.

AIM

is to provide the top-demanded skill to any eager learner by combining all of his learnings accumulated during his journey at an affordable price.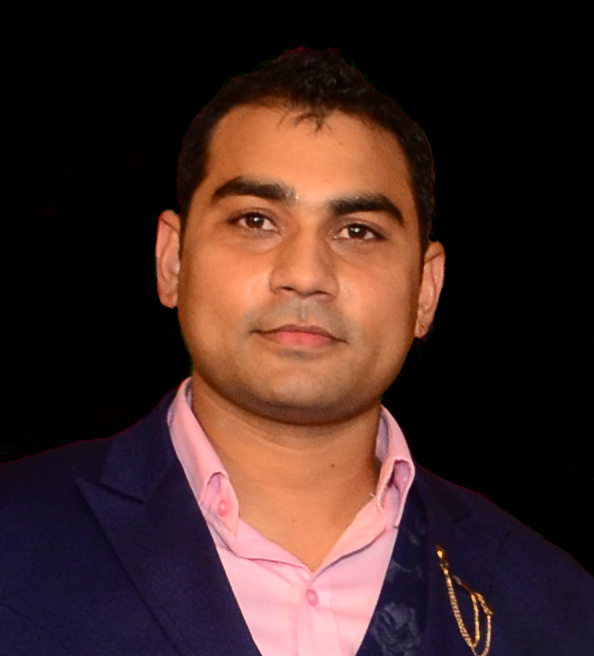 Microsoft Excel Certified
So, let's meet in this advanced training session if you want to take a step forward in your DATA SUCCESS
Some of clients say about our services
" I needed help with an assignment that I didn't even have all the information for and he still helped and delivered based only on the context that was given. He's super understanding and knows his stuff! "
" Trainer was quick in understanding the current issues I was facing with my advanced excel knowledge, helped to resolve them and proposed what needs to be done and how to achieve. "
" Before being taught by him I was noob or mostly confused on excel and data analysis. but sir not only make my doubt clear but also build my understanding from zero to professional level. Best Online tutor for advance excel and data analysis online. "
Hi all, i would like to take this opportunity to say a BIG THANK YOU for such a great training on Power BI. This really helps me in growing my professional growth. Your team has done a fabulous job. I personally appreciate it.
" We are very happy with Pradeep and his colleagues. The works they have done for us were fast and very effective. They have always given good attention to detail and kept working until the end result was just how we wanted it. We will work with them again in the future. "
" Pradeep is a great tutor. He tutored me online, and has helped me tremendously. At first I was a little worried due to the time difference from USA and India but he made sure to be flexible and understanding. I took him for Advanced Excel and Power BI. Each course is well structured with an outline."
"An excellent experience all around. Pradeep was very responsive and prioritized my last minute deadline. Blown away by the level of work and attention to detail that went into this project. I received a well thought out, personalized, and organized result. "
" Pradeep sir is an expert in Advanced Excel and Power BI. I have learned both the courses and got the job successfully. I was trying to switch my job into a better job but due to lack of knowledge I couldn't. After completed the course successfully, I changed my job finally. Thank you Pradeep Sir "
" Working with Pradeep has been a pleasure. He is really an expert in Advanced Excel and Power BI. He is always sincere and wiling to answer any questions I have. He's very patient and he breaks everything down very well. "
" Just unbeilable people! I have relied numerously with my work, my studies, my business on Mdata Finnovatics and the guys always delivered! "
" Mr Pradeep has excellent knowledge of Excel and of Visual Basic. He is very fast and responsive on the job. Would recommend his sevices to all. "
" This is a responsible company where you can getting cutting edge technology and data help. Reliable and focused. Would highly recommend! "
" Excellent quality and efficient (quick) work by Pradeep. Really skilled and without too much guidance. "
" Made my work easy by automated my payroll activities "
" Very helpful with the scraping of data from multiple websites "
Frequently Asked Questions
We have answered all common questions below that you might have about the advanced Excel Training. For any further queries, please contact: support@mdatafinnovatics.com
Is the Training Live or Pre-recorded?
Every class will be live & you will get the access of all the recordings.
Is it a certified Training program?
Yes, you will get the completion certificate.
Will I get recordings if I miss out on a live session?
Yes! You will receive recordings of all the sessions.
How can I ask for refund?
We are providing 1st Live class at free of cost. So that you can check the quality and then pay. There will be no refunds.