Best Excel Consulting Services Online
Microsoft Excel is used as a business solution by a significant number of companies today, but these companies do not understand how to make the most out of Excel's features and capabilities.
Meet with our experts and get the best solution for your problems.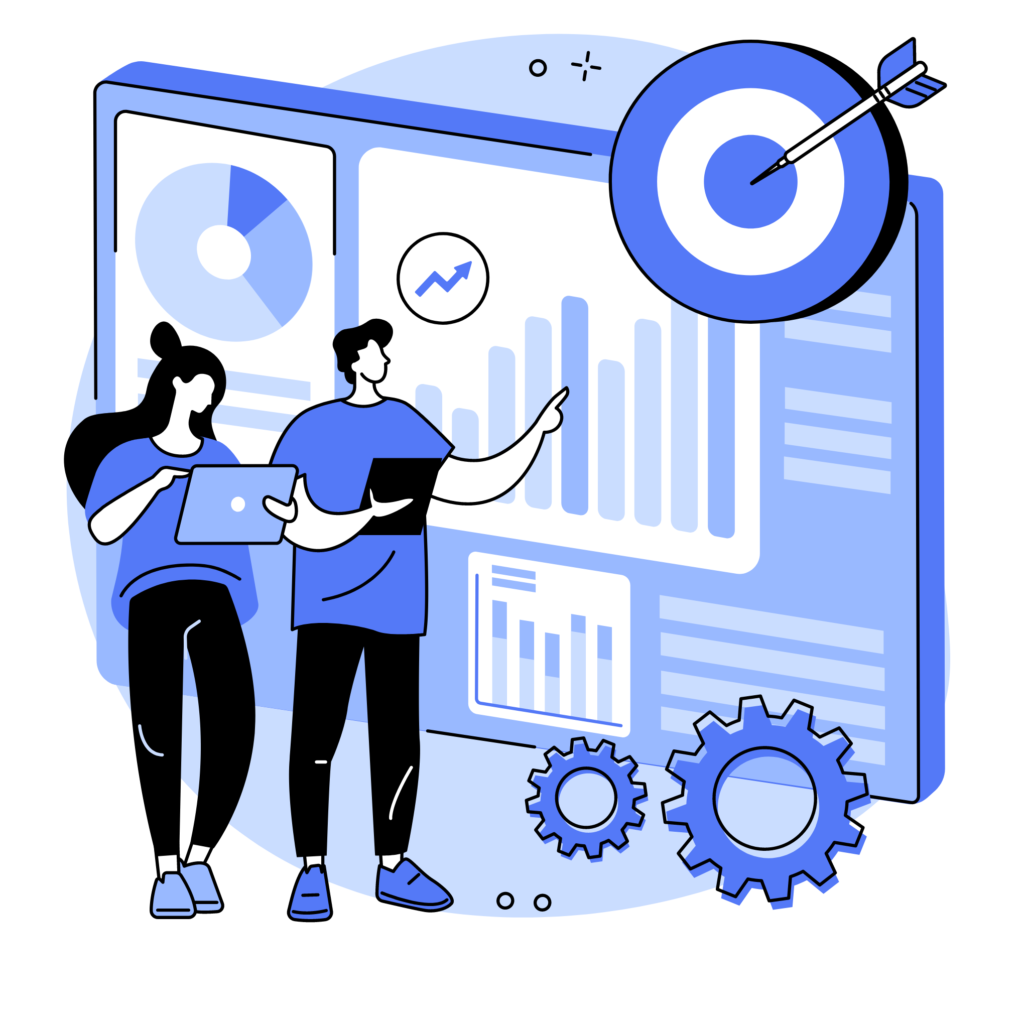 How can Microsoft Excel Consultants help you?
Guidance on Data Problems
Mdata Finnovatics' Excel consultants help you manage and store large amounts of data based on business size and industry standards. The experts can also tell you what tools and techniques similar companies use.
Automate Internal Processes
Most companies still use manual processes that take a lot of time, money, and effort. Our experts will first understand the client's business, and then they will explain to you how to automate their processes, which will make your work more efficient.
Helps in MIS Reporting
Any company's management wants accurate reports on time, but analysts don't always know how to prepare them quickly and effectively. Our experts will help your employees work with large datasets, generate automatic reports and summaries, and link multiple Excel files quickly.
Advanced Excel Training for Data Analysts
After analysing business needs, we customised data analyst training content. We train people to use advanced Excel formulas and functions, create summaries with pivot tables, use advanced conditional formatting, data validation functions, data security, make small automations without writing VBA code, and more.
Data Visualization
Working with data is one thing, but it's hard to read all the data or figure out what it all means from the raw information. We help clients figure out which key performance indicators (KPIs) they can use to track performance and how to make dashboards that show the data in the form of bars and charts. Excel dashboards give managers a quick look at the raw data and let them know how to fix things based on what they see.
Integration of Excel and Power BI
Excel and Power BI are two of the best tools for businesses to use together. These are the most important products that Microsoft offers. Our experts help clients to understand what the Excel and Power BI applications are, as well as how the integration of those applications will be beneficial to their business, depending on the size and nature of the company.
Data Cleaning Techniques
The data analyst mostly receives the information in its raw format, which means that they are unable to use the data in its current state. Therefore, our Excel experts offer complete guidance on how the data analysts can clean their data; how to remove duplicates; how to handle blank rows; how to set the data types; how to fix errors; how to deal with missing values; and so on.
Excel Templates
Our experts help people create Excel templates for their businesses. They are already formatted sheets that were made based on what they needed. Excel templates are helpful because they save a lot of time and effort. The user only has to enter the data in the format that has already been set up, and the end results will be given to him automatically, without having to use any formulas or functions. For example, if you enter sales data in one sheet, the charts in the other sheets will update themselves.
We serve to almost every type of Industry
Excel, VBA, and Power BI applications are used in almost every type of industry to store, analyze, and present their data. We serve virtually every type of industry as per their needs.
Why choose Mdata Finnovatics?
Certified Experts
Mdata Finnovatics has experts who are certified by Microsoft and stay up-to-date. They've worked for different companies before, so they can easily figure out what you need and give you the best solutions. They add their own inputs and services that add value based on your industry and tell you what would be best for your business.
Industry Experts
Our experts have more than 10 years of experience in the industry, giving them extensive industry knowledge. Because our experts know a wide range of programming languages and platforms, such as Excel, VBA, Power BI, Python, R Studio, and SQL Server Database, they can give you the best advice for your specific problems.
6 month maintenance period
We never leave our clients in the middle of a project or after it's completed. We offer a 6-month maintenance period, which means that if the customer experiences any problems with what we have delivered in the first six months after the project has been completed, we will fix those problems at no additional cost to the customer.
Delivery in 2 days
We know how important time is, so unless it's a regular or long project, we always do our best to finish projects in two business days. I'm proud to say that 99% of our projects are finished in just 2 days. If the project is going to be behind schedule for any reason, our clients are informed as soon as possible.
Quality Work
One of the main goals of Mdata Finnovatics is to make sure that clients get quality work on time. Before giving the customer the final project, we test it not once but twice to make sure it meets all of their requirements
Free Consulting
"Old is gold." Mdata Finnovatics thinks it's important to keep in touch with their clients over time. So, if a client has been with us for more than a year and has problems with data in their business, we'll give them free consulting four times (once in a quarter) in a year.
No Extra or Hidden Cost
Experts at Mdata Finnovatics first understand your business and your project's needs and requirements. Based on that, they give you a quote. So, you don't have to pay anything beyond the agreed-upon quote if you don't add any new or extra requirements to the project.